Broeinest X Glue – Small Talk Friday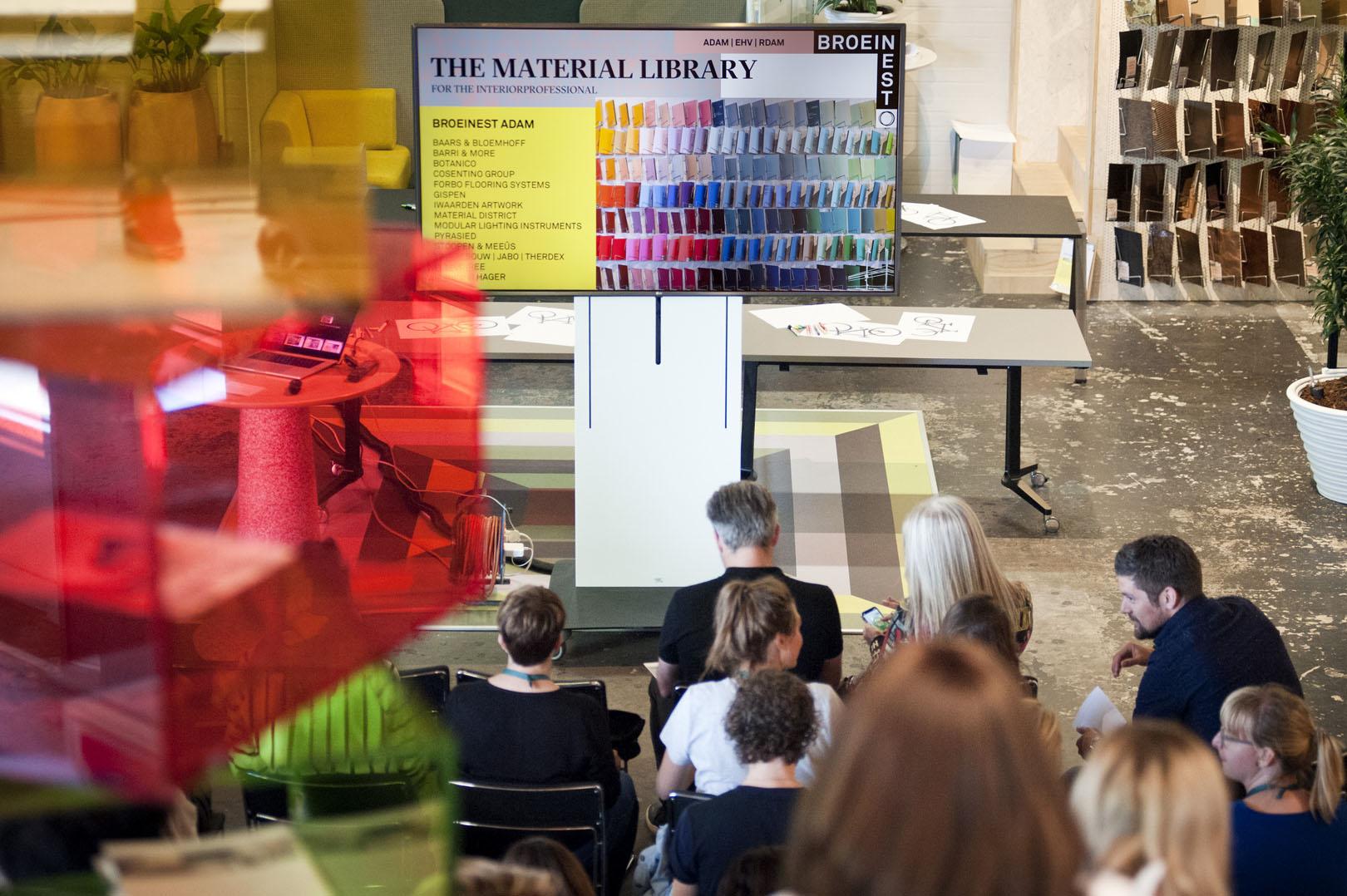 Deelnemende partners
During the Friday afternoon of Glue, Broeinest organizes 'Small Talk Friday' together with our Glue Partners. Six short and interesting lectures with a variety of themes; from design and functionality to sustainability or everything about the process. An accessible and casual afternoon with an informative approach.
Speakers:
+ Cantor x Bastiaan Tolhuijs – From waste to design.
How does Bastiaan get those large waste streams for his designs? And why does he collaborate with prisons or social workshops? In this presentation, he takes you through his design process; from coil to lamp or from pallet to table.
+ De Ploeg x Maritt van Schouten – Food for thought
Something to think about. From design to implementation. An exciting presentation about the story behind De Ploeg and their fabrics. Not a hard sales pitch, but spoken from passion and appreciation for the product interior
fabric.
+ IVC Commercial x Marcel Lapere – The power of creative floor design
A floor does not always have to be a quiet base in an interior. Marcel Lapere shows you how to come up with a creative floor design or how the use of certain zones can make a floor something special.
+ FINSA x Barbara Medo – Material & Photographing.
Being a surface designer and a creator of moods and atmospheres, Barbara works with numerous different materials each day. Listening to her will show you how she works with materials and how those different materials influence the appearance of her creations.
+ Refin X Attila Bongiovanni – Is the real thing better?
Is a ceramic marble look better than real marble? Does this affect quality or maintenance? Or more importantly; What does this have to do with sustainability and nature? Attila Bongiovannio tells you all about it.
+ Wiesner-Hager X Minka Weeda – Are we going to work in boxes again?
The office landscape is changing from open noisy spaces to an exciting mountain landscape with hidden spaces where you can meet, work and relax.
Registration for this event is mandatory and can be done via the registration form below, places are limited.
After the event we'll have a drink or two, so come celebrate glue with us!
Schrijf je nu in